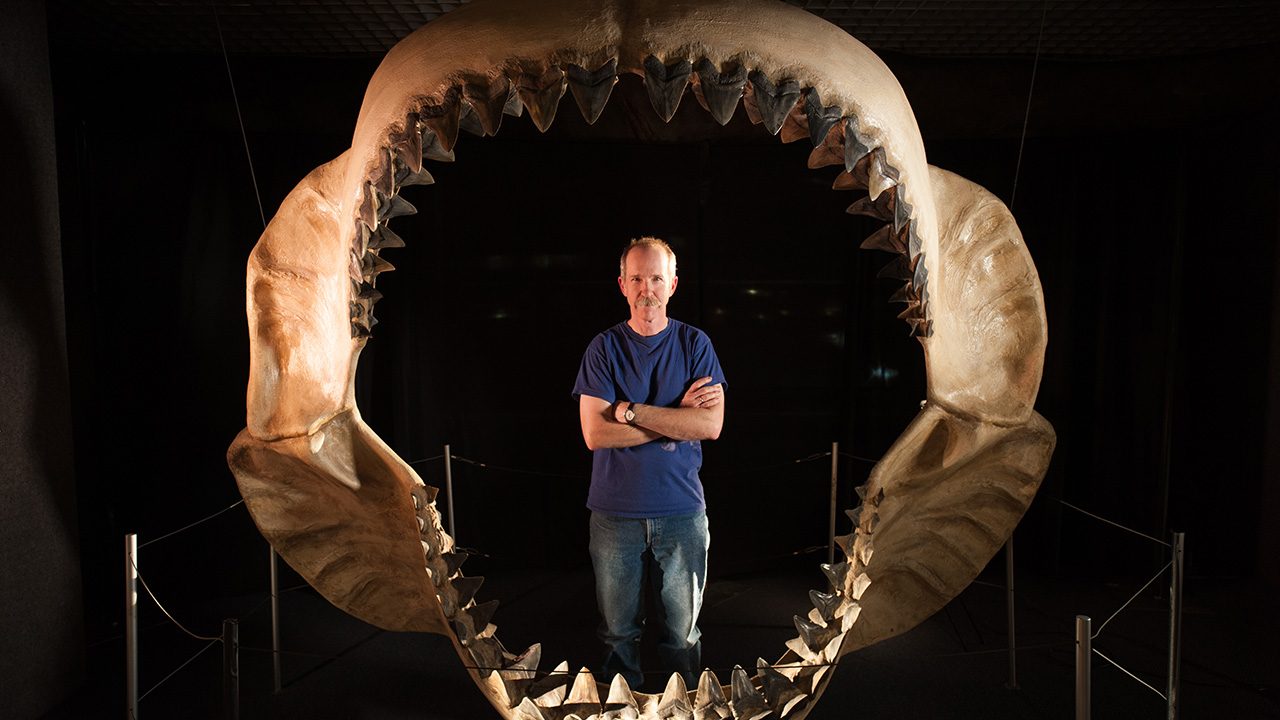 Before man ruled the world, Earth was a land of giants. Count down the biggest beasts of their kind to ever roam the planet in this eye-opening special, and uncover the secret lives of these supersized species. Birds with plane-length wingspans, dinosaurs rivalling a Boeing 737; this stunning CGI special goes in search of the truth behind these monsters, counting down the ten largest and most extraordinary finds.From handling the recently unearthed bones of a dinosaur far larger than previously known, to analysing the flight technique of a giant seven-metre bird – uncover the unique adaptations that allowed each animal to thrive.
Visual stunts and surprising size comparisons bring each beast vividly back to life in ever-increasing sizes.
Get ready for a dramatic countdown of the most mind-blowing lost giants.